Last updated on September 7th, 2023 at 11:27 am
Armodafinil vs Modafinil – Which One's Better?
In today's fast-paced world, sleep disorders and fatigue are becoming increasingly common concerns. Many people…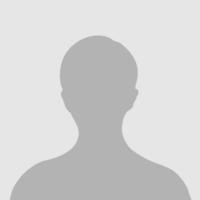 Reviewed By: Dr. Jonathan Abernathy
Disclaimer: THIS WEBSITE DOES NOT PROVIDE MEDICAL ADVICE
The information provided on this website is for general informational purposes only and is not intended as a substitute for professional medical advice, diagnosis, or treatment. Always seek the advice of your physician or other qualified healthcare providers with any questions you may have regarding a medical condition. Do not disregard professional medical advice or delay seeking treatment because of something you have read on this website.
TABLE OF CONTENT:
In today's fast-paced world, sleep disorders and fatigue are becoming increasingly common concerns. Many people are turning to medications like Modafinil and Armodafinil to enhance wakefulness and cognitive function. These two drugs have gained popularity as "smart drugs" or "nootropics" due to their ability to promote alertness and concentration. But when it comes to Armodafinil vs. Modafinil, which one is better?
Here, we compare the efficacy of the two medications, Modafinil and Armodafinil. We take a look at the differences, similarities, and effectiveness.
What is Armodafinil?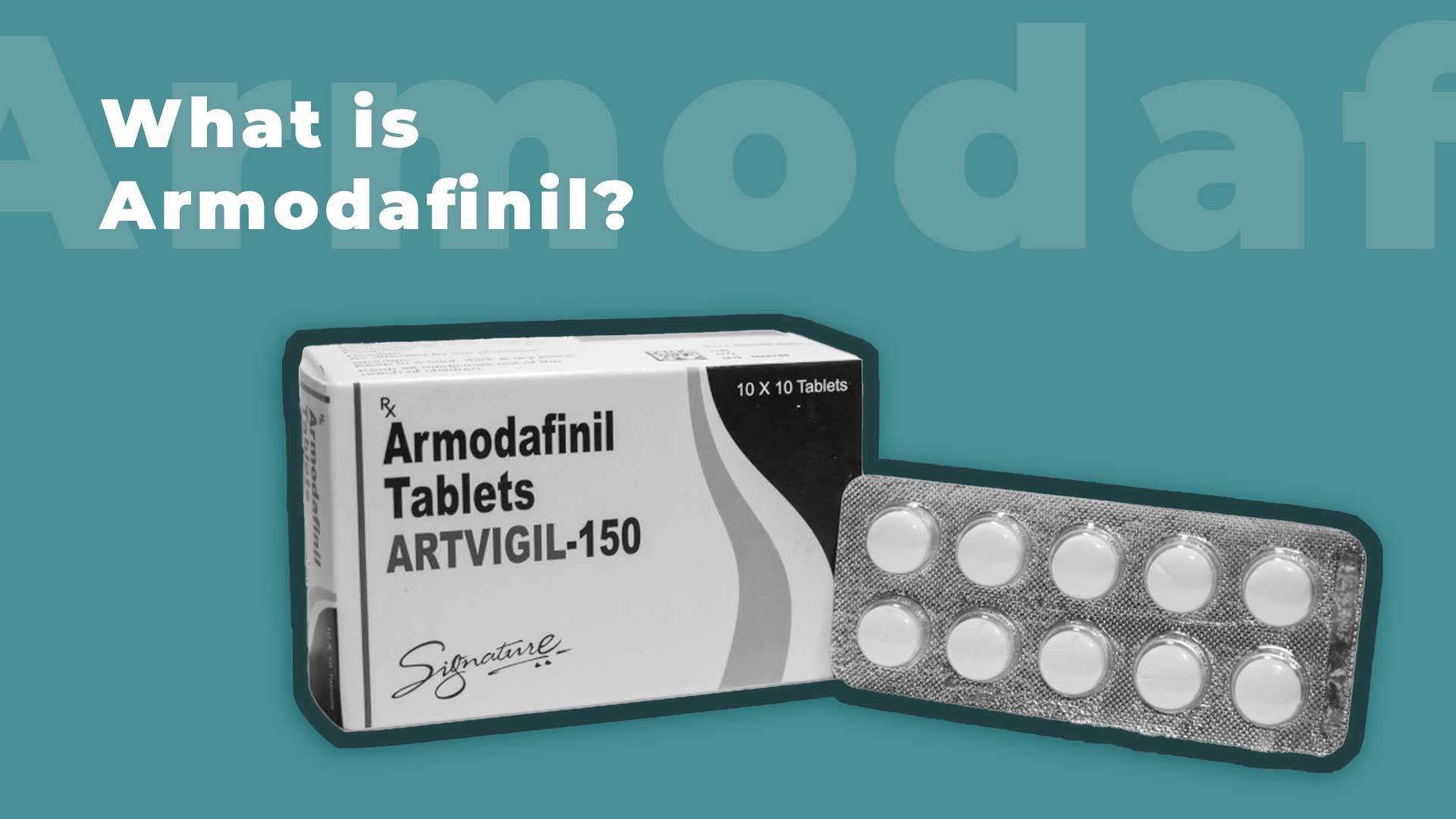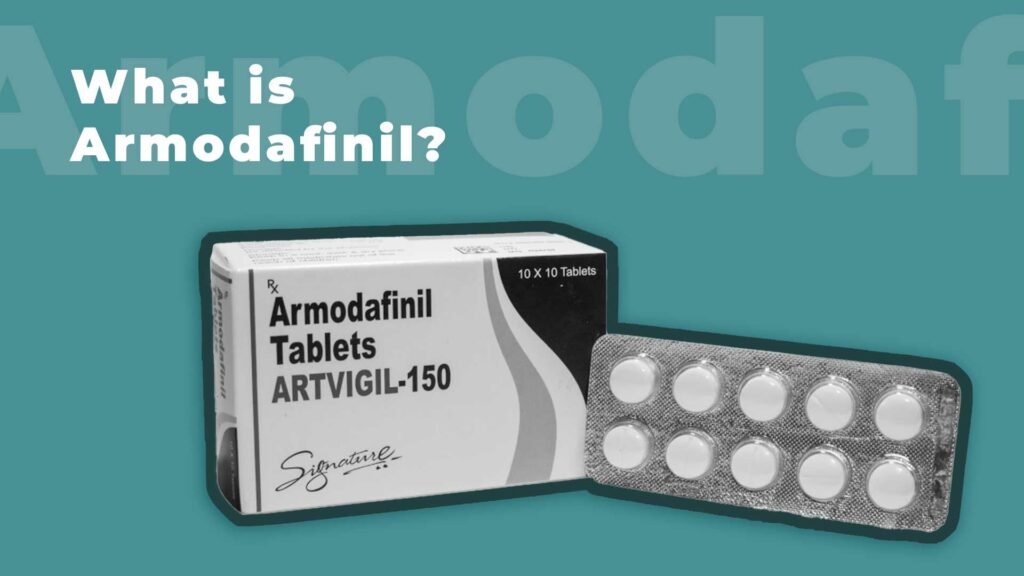 Armodafinil is a Schedule IV, FDA-approved prescription drug sold under the brand name Nuvigil. It is relatively new to Modafinil. It is used to treat the same conditions as modafinil namely narcolepsy, shift work disorder, and sleep apnea. It is also known as the R-enantiomer of Modafinil.
Side effects of Armodafinil
Armodafinil may produce some side effects. They include
Headaches
Dizziness
Difficulty falling asleep or staying asleep
Difficulty concentrating or paying attention
Uncontrollable shaking of a part of the body
Numbness
Nausea
Vomiting
What is Modafinil?
Modafinil is a Schedule IV, FDA-approved psychostimulant prescription drug with waking effect properties. It is typically prescribed to patients suffering from sleep apnea, narcolepsy, and shift work sleep disorder. Recently after being commercialized, its usage among healthy individuals, particularly working individuals and students has increased. They use it either to boost work productivity or mitigate fatigue.
Modafinil has vigorous effects on catecholamines, serotonin, glutamate, gamma amino-butyric acid, orexin, and histamine systems in the brain. Researchers believe this drug works by targeting all these areas in the brain, particularly the hypothalamus and hippocampus. These areas are responsible for releasing hormones like serotonin and dopamine. Orexin neurons may be activated by this drug, thereby inducing wakefulness. It reduces the effect of sleep-promoting neurons in the brain.
Side effects of Modafinil
Recently, Modafinil has broadened the range of healing options. It has been seen that Modafinil has a safer side-effect profile. As a result, interest in this drug for the management of disorders like narcolepsy, and sleep apnea has increased considerably. It has shown mellow effects on physiological and behavioral effects in humans. It is generally tolerable and has rarely reported adverse effects. Most common side effects are
Headache
Dizziness
Dry mouth
Nausea
Diarrhoea
Anxiety
Insomnia
Most reactions are allergy-based, but if you feel severe discomfort, seek medical help immediately.
Drug features
| | | |
| --- | --- | --- |
| Brand name | Armodafinil | Modafinil |
| Administration Method | Oral | Oral |
| Average dose | 150mg | 200mg |
| Primary concern | Excessive sleepiness, narcolepsy, sleep apnea, shift work disorder | Excessive sleepiness, narcolepsy, sleep apnea, shift work disorder |
| Half-life | 10 to 15 hours | 15 hours |
| Risk of dependency | No | No |
| Treatment length | Long-term | Long-term |
Off-label treatments
Both armodafinil and modafinil are FDA-approved treatments for excessive daytime sleepiness, narcolepsy, shift work disorder, and obstructive sleep apnea. There is enough scientific evidence to back the results. However, lately, armodafinil and modafinil have been popular as cognitive enhancers. They are also used to treat certain medical conditions. They have been used for many off-label purposes. These include
Alzheimer's disease, age-related memory decline,
Depression, and
Parkinson's
They are also taken as cognitive enhancers by working professionals and patients with certain disorders. The desired effects include
Increased concentration
High levels of alertness
Increased attention span
There has been research to study the effects of armodafinil and modafinil for off-label purposes.
There are some studies that show modafinil can be effectively used to treat fatigue in cancer patients. It may help to offset the excessive tiredness experienced due to chemotherapy in cancer patients.
Patients with multiple sclerosis were studied and the study found lower doses of modafinil may be effective for treating symptoms of fatigue. The study also mentioned that modafinil should not be used as the first line of treatment for this condition.
According to a study, a dose of 300 mg of modafinil in children improved the symptoms of ADHD than a placebo, with only insomnia as a side effect.
According to the Journal of Psychiatric Research, modafinil proved a superior short-term medication over placebo in reducing symptoms of ADHD. It showed a similar safety and tolerability profile when compared with a placebo.
Although armodafinil and modafinil may be effective for treating symptoms of these disorders, they are not recommended as initial treatment options. With the correlation between the two, given the importance of cognition, there has been emerging literature on the pro-cognitive effects of Modafinil and Armodafinil.
| | | |
| --- | --- | --- |
| Medical condition | Armodafinil | Modafinil |
| Narcolepsy | Yes | Yes |
| Shift-work sleep disorder | Yes | Yes |
| Obstructive sleep apnea | Yes | Yes |
| ADHD | Off-label use | Off-label use |
| Depression | Off-label use | Off-label use |
| Multiple Sclerosis | Off-label use | Off-label use |
Differences between Armodafinil and Modafinil
A typical dosage of the two drugs is a little different. For Armodafinil, it is generally recommended to take 150mg once in the morning. While for Modafinil it is generally recommended to take modafinil 200mg once in the morning. The maximum dosage of Armodafinil is 250mg and that of Modafinil is 400mg. Armodafinil comes in tablets of 50mg, 100mg, 150mg, and 200mg, while Modafinil comes in tablets of 100mg and 200mg. Both are intended to be consumed orally.
Armodafinil contains only one enantiomer but Modafinil contains both the enantiomers. Armodafinil is purely made up of the "R" enantiomer, while Modafinil consists of both, "R" and "S" enantiomers.
Both drugs have a similar onset of action, typically taking effect within 30-60 minutes after ingestion. However, individual responses may vary.
Similarities between Armodafinil and Modafinil
It is confusing to choose between the two, as there are more similarities than differences. Both the drugs boost brain activity in the brain to stimulate areas that control wakefulness.
The half-life of a drug can be described as the time it takes for the concentration of the drug to wear off in the body by 50%. Both the drugs have a half-life of 10 to 15 hours.
The exact mechanism of both Modafinil and Armodafinil for promoting wakefulness in the brain is still unknown. But it appears both these drugs target the central nervous system to suppress receptors that create drowsiness. They both work in a similar manner. Both these drugs also show a low rate of dependency.
Similar effectiveness in the course of treatment
There was a clinical trial in 2011 where participants were double-blinded and introduced to both drugs. Participants found both drugs to be equally effective in reducing excessive sleepiness. Both the drugs performed exactly the same in terms of effectiveness.
Both medications are approved by the FDA for the treatment of narcolepsy, obstructive sleep apnea, and shift work sleep disorder. However, they are sometimes prescribed off-label for conditions like attention deficit hyperactivity disorder (ADHD) and depression.
Which is more effective – Armodafinil or Modafinil?
Armodafinil and Modafinil are effective in treating narcolepsy, obstructive sleep apnea, and shift work disorder. However, Armodafinil may have longer-lasting effects compared to Modafinil.
In a randomized clinical trial of 12 weeks, both armodafinil and modafinil were tested. They improved sleepiness in people working the night shift. The results of the study found that armodafinil and modafinil had similar safety scores.
Another study compared armodafinil and modafinil for obstructive sleep apnea. It found both drugs were effective in treating sleepiness. Patients experienced improved daytime wakefulness and tolerated the side effects quite well.
However, there is one interesting difference. Armodafinil has been shown to have higher plasma concentrations in the body later in the day. These higher plasma levels in the body may result in better wakefulness compared to modafinil.
While both drugs treat the same disorders and work in a similar manner, it is best to consult your doctor for the most suitable medication for you. Currently, there are no definitive studies that say one is more effective than the other.
Which is better – Armodafinil or Modafinil??
The choice between Armodafinil and Modafinil depends on individual needs and responses. Here are some factors to consider:
Duration of Effects
If you require a longer-lasting wakefulness-promoting effect, Armodafinil may be a better choice.
Potency
For some users, the increased potency of Armodafinil means that smaller doses are effective, potentially reducing the risk of side effects.
Cost
Modafinil is available in generic form, making it more cost-effective for some individuals. Armodafinil may be more expensive due to its patent protection.
Personal Tolerance
Individual responses to these drugs can vary. Some people may find one more effective or tolerable than the other.
Ultimately, the decision between Armodafinil and Modafinil should be made in consultation with a healthcare professional who can assess your specific needs and medical history. Both drugs have their merits and can be valuable tools for managing sleep-related disorders and improving wakefulness when used responsibly and as directed. Remember that they are not a substitute for healthy sleep habits and should be used under medical supervision.
Cost and availability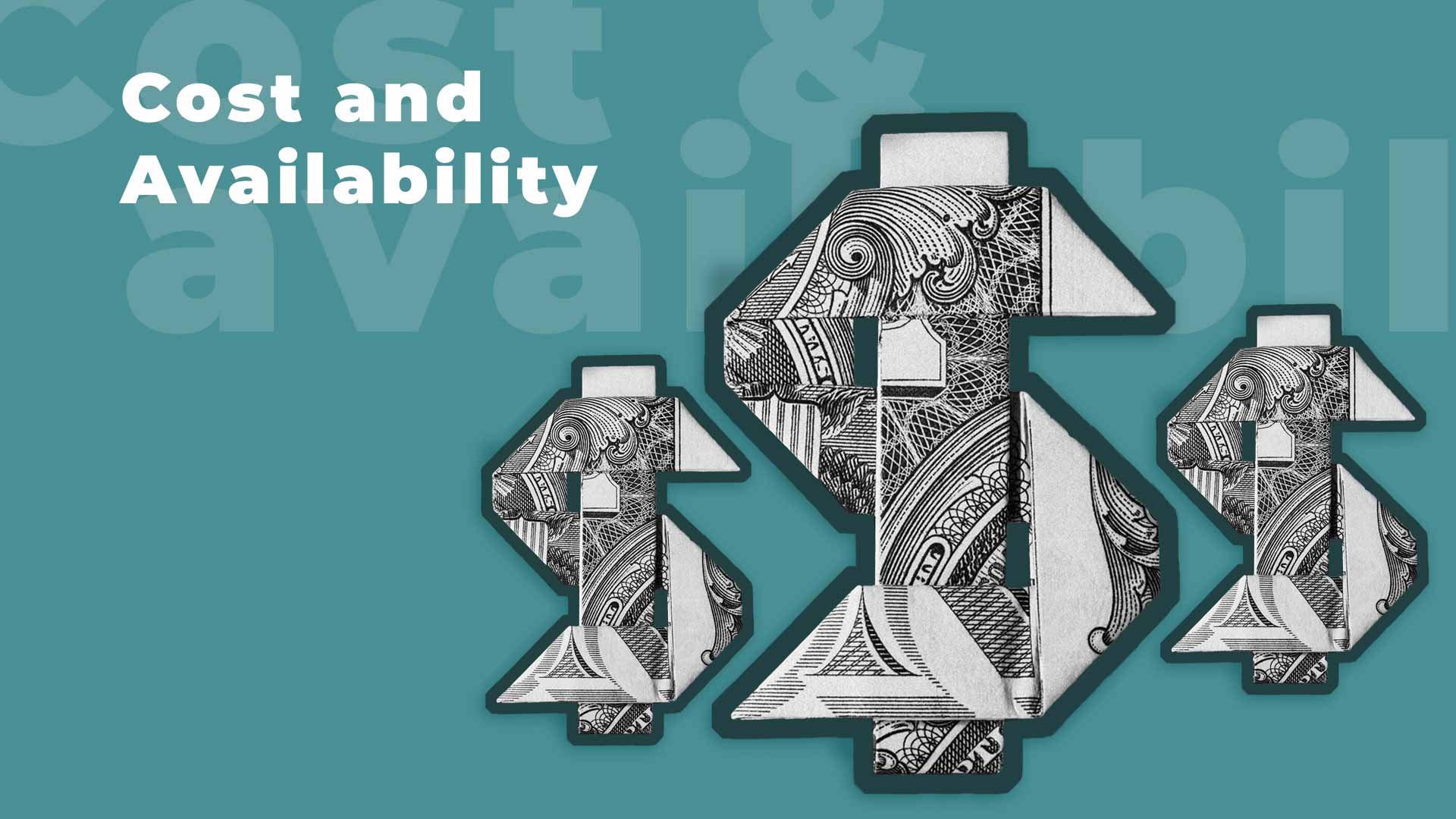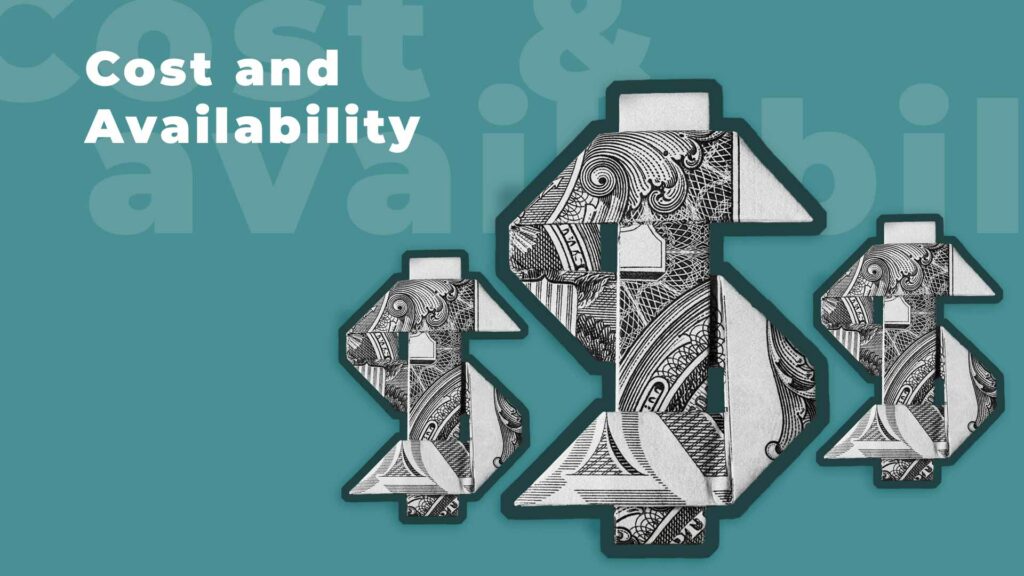 Both Armodafinil and Modafinil are brand medications. They are available in medical stores and pharmacies. Most insurance companies typically cover the cost of these two drugs. However, check whether these drugs fall under your insurance's preferred drug list.  A standard 150mg of Armodafinil, costs about $29.79 per pill, and a standard 200mg of Modafinil comes around $22.95 per pill. Generic medicines are available and come around $10 and $6 for armodafinil and modafinil respectively.
Takeaway
After numerous arguments and trials, it is clear that these two drugs are very similar. They also have similar safety scores. There is no clear winner here as they both work in a similar manner to treat a similar set of conditions. The only real difference is how you respond to them and which has a lower risk of side effects for you. Consult your doctor to decide which drug may be suitable for you.
References