Last updated on September 14th, 2023 at 11:37 pm
Unwanted Boners: Tips to Control and Get Rid of Them!
Erections are a normal bodily function that is useful during sexual activity or masturbation. However, sometimes an erection may occur when it is not desired. What are the most effective methods for preventing an unwanted erection?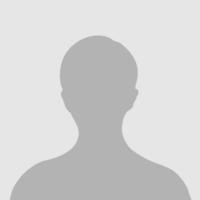 Reviewed By: Dr. Jonathan Abernathy
Disclaimer: THIS WEBSITE DOES NOT PROVIDE MEDICAL ADVICE
The information provided on this website is for general informational purposes only and is not intended as a substitute for professional medical advice, diagnosis, or treatment. Always seek the advice of your physician or other qualified healthcare providers with any questions you may have regarding a medical condition. Do not disregard professional medical advice or delay seeking treatment because of something you have read on this website.
TABLE OF CONTENT:
Having an unwanted boner can be an embarrassing experience, especially when it happens in a social setting. For some people, this is a regular occurrence. It can leave you feeling embarrassed and frustrated.
All of us have been there. You're at the end of a long day and about to hit the sheets. Suddenly, your brain chemistry starts to change, and you feel a rise in your "blood flow." Next thing you know, you're sporting a hard-on erection that makes it difficult to sleep. 
Everyone has a time when they either have an unwelcome erection or are in a situation where they need to excuse themselves from being in the same room.
You're excited; you're engaged in a very intense moment, and suddenly, an unwanted erection pops up out of nowhere! Sometimes, it's not a big deal, and we'll deal with it and move on. Sometimes, it's a big deal, and we'll be embarrassed, frustrated, and embarrassed all over again. The trivial attitude most people have about this issue often diminishes the negative connotation one might associate with an unwanted boner. 
Well, the good news is you can reduce how often they happen and get rid of them fast. In this blog post, we'll look at how to get rid of a boner and why people get random boners. We will also learn other tips for controlling and reducing unwanted erections.
Understanding Why Boners Happen
A lot of people have had an awkward and inconvenient experience called a boner. But why do these unwanted erections occur? The answer lies in the intricate workings of the male body.
One of the most common reasons for random boners[1] is hormonal changes. During puberty, the body goes through a surge in hormones, particularly testosterone. Testosterone is responsible for triggering sexual arousal. It can lead to erections at unexpected times. These hormonal changes are a normal part of development. They will typically decrease as one reaches adulthood.
Another factor that can contribute to unwanted erections is physical stimulation. Erections caused by physical stimulation are also known as Reflexogenic Erections. Whether it's friction from tight clothing or crossing your legs in a certain way, physical contact can cause blood to flow to the penis. Hence resulting in an erection. This is why many people experience morning wood, as the body releases certain hormones during sleep. Hence increasing blood flow to the genital area.
Psychological factors can also play a role in the occurrence of boners.
Sexual thoughts or fantasies
Anxiety or stress
can stimulate the brain and trigger an erection. These erections are also called as Psychogenic Erections.
Certain medications or medical conditions, such as
Erectile Dysfunction
Priapism
can lead to frequent erections. Understanding why boners happen is the first step in learning how to control and manage them. By recognizing the various factors that contribute to their occurrence, you can develop strategies to reduce their frequency. In the next sections, we will explore techniques for getting rid of a boner quickly. We will also delve into tips for controlling and reducing unwanted erections.
How does an erection occur?
To have an erection, you need blood flow to the penis. The penile tissue, on arousal, releases nitric oxide. Nitric Oxide facilitates the synthesis of cyclic guanosine monophosphate (cGMP). This can happen due to sexual thoughts, physical stimulation, or an orgasm.
cGMP relaxes smooth muscles and increases blood flow to the corpus cavernosum. Corpus cavernosum is a cylindrical tissue present in the penis that imbibes blood and enlarges. Thus resulting in an erection. PDE5A hydrolyzes cyclic GMP. Thus stopping the influx of blood and retaining the flaccidity of the penis.
The erection comprises three parts:
the shaft
the glans
the root.
The root is the soft tissue that houses the urethra. When an erection is present, the urethra will expand to accommodate the erection. This is called tumescence. The glans is the head of the penis that is covered by a layer of skin called the foreskin. During an erection, the foreskin will retract and expose the head of the penis. The shaft is the long portion of the penis that is covered by the scrotum. When an erection is present, the scrotum will retract and expose the shaft.
Priapism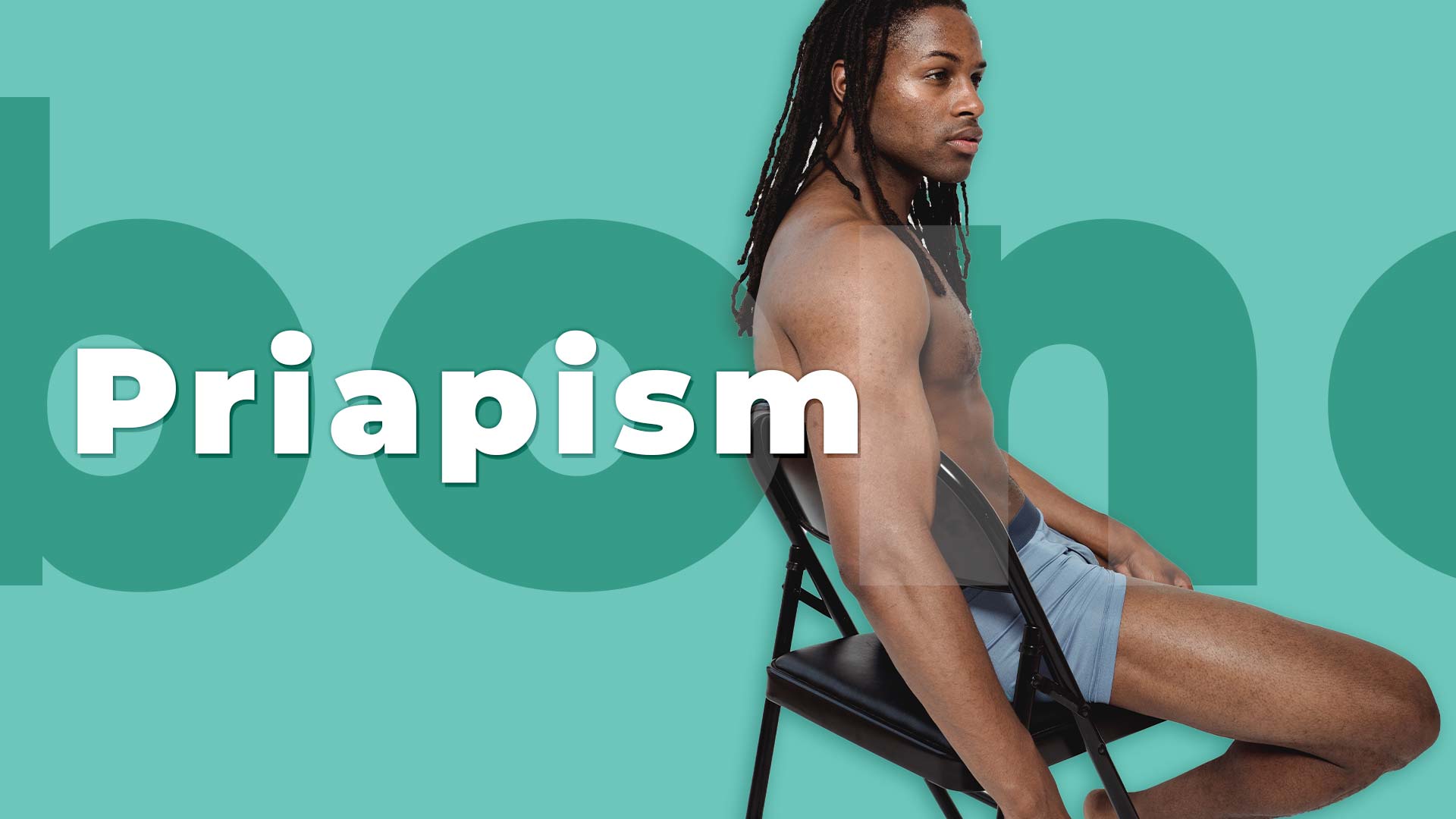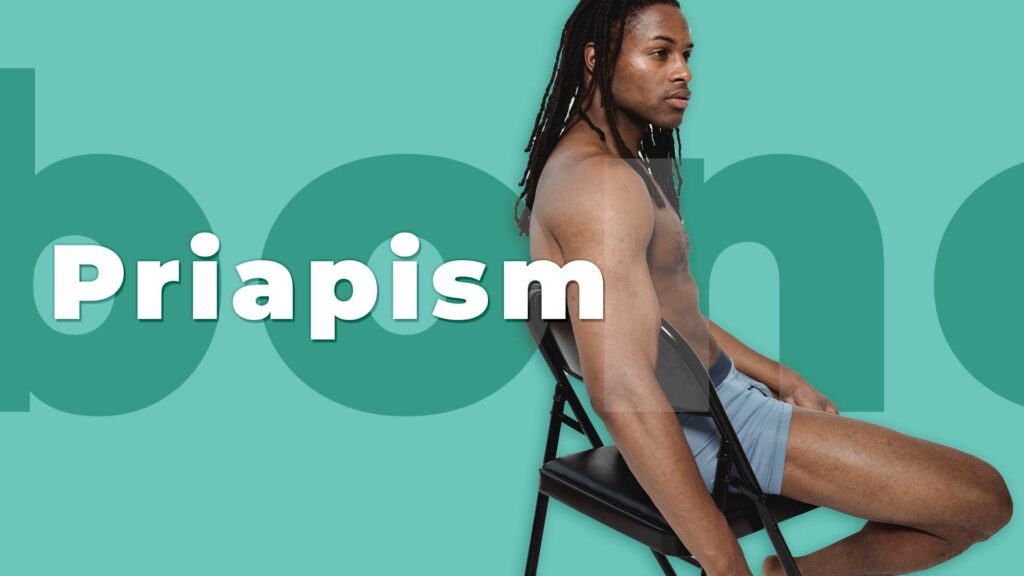 Unwanted erections are a common occurrence in young men and post-pubescent males due to the hormonal changes occurring in their bodies. Typically, apart from psychological distress, there is no pathological element to them, and a few techniques can manage them. However, any erection lasting four hours or longer can be due to an underlying issue. 
It's important to distinguish between these normal physiological erections and pathological erections to address treatment and distress. Priapism[2] is a disorder in which the penis maintains a prolonged, rigid erection without appropriate stimulation for more than four hours. 
It is classified into two categories:
Ischaemic– Also known as low flow priapism, it is usually caused by blood coagulopathies and hemoglobinopathies. Drugs like sildenafil and trazodone are also associated with it.
Non-Ischaemic– It's not a common condition and usually happens when there's a shunt between the cavernosal artery and the penile tissue.
Unlike common unwanted boners, it's a serious condition with many comorbidities and can lead to permanent erectile dysfunction and scarring. Thus, its prompt management is of paramount importance. 
How do we differentiate between priapism and physiological erections?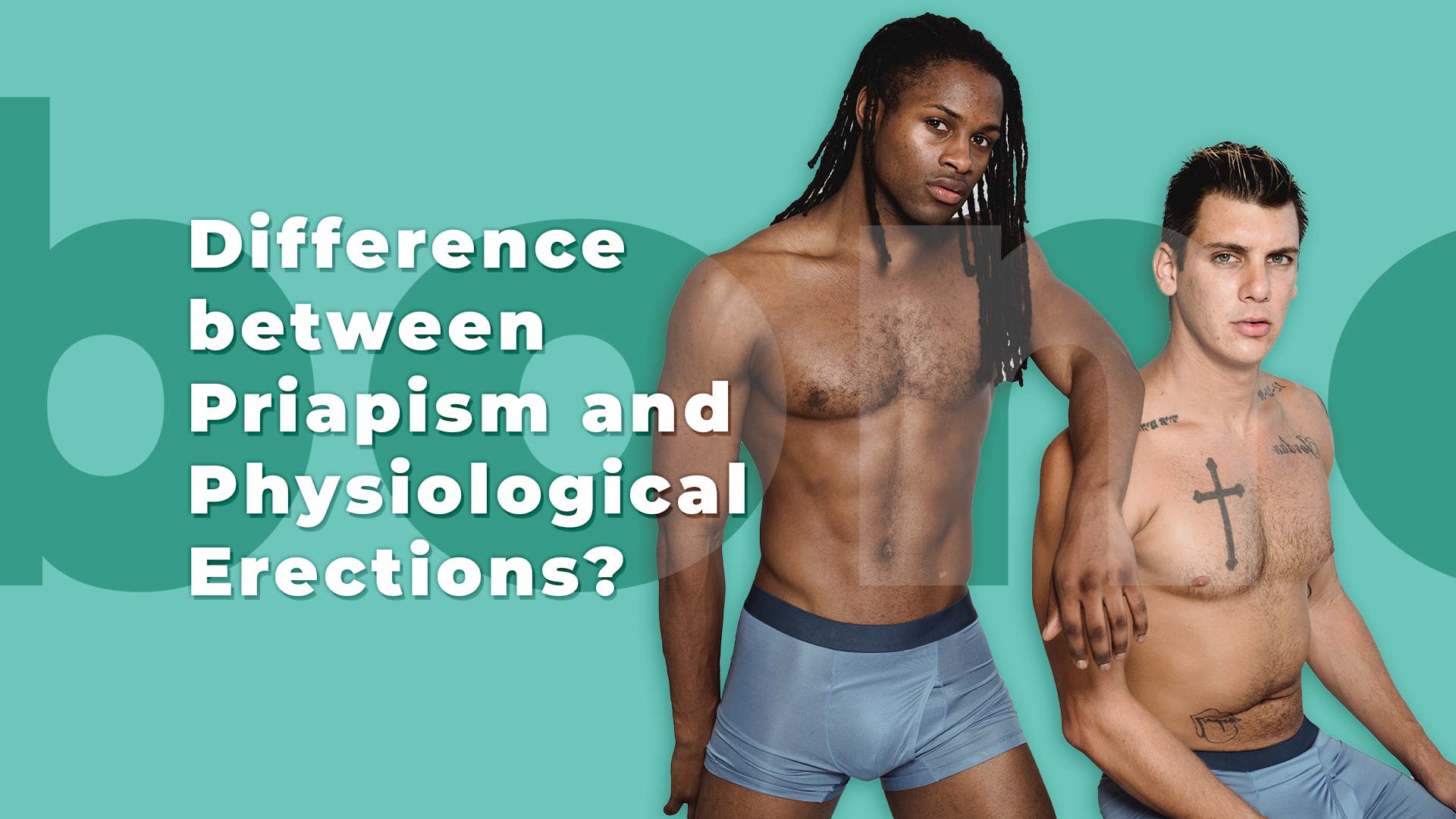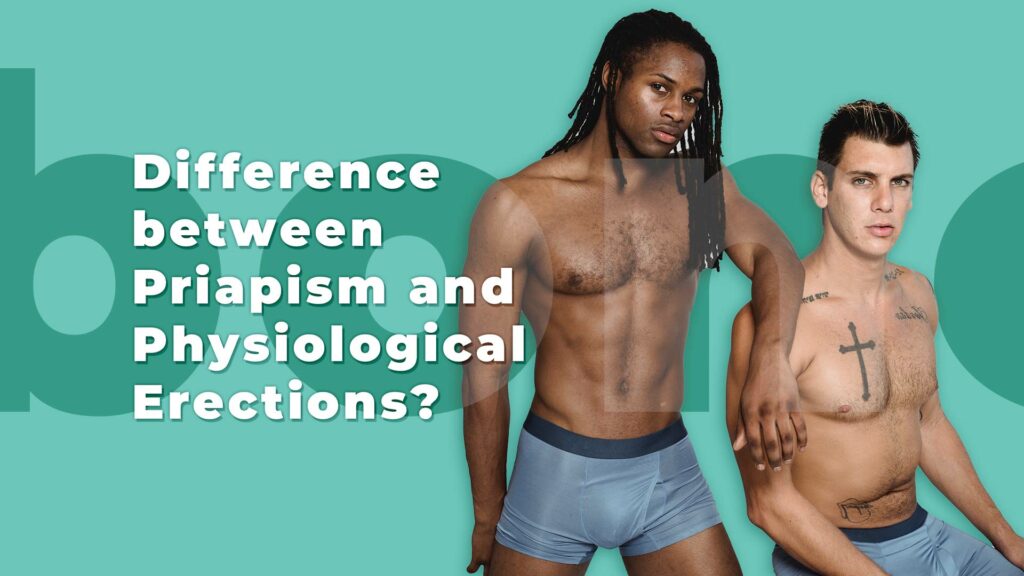 Comparative Analysis[3]
| Symptoms | Priapism | Normal Erection |
| --- | --- | --- |
| Duration | More than four hours | Less than four hours |
| Topography | The glans is usually not erect | Glans has the same effective erection |
| Pain | Painful and progressive in nature | Usually not painful |
How to deal with unwanted erections?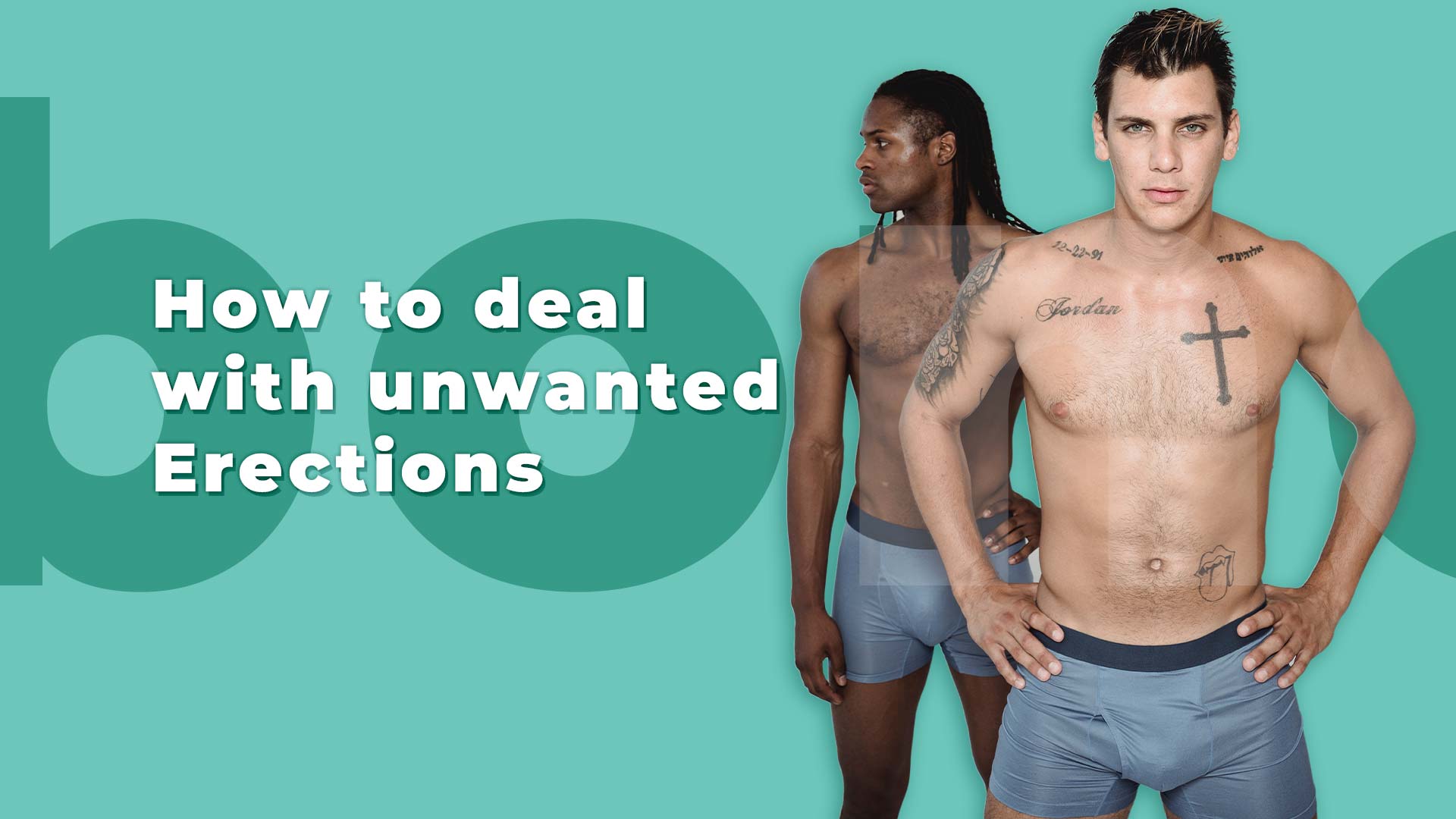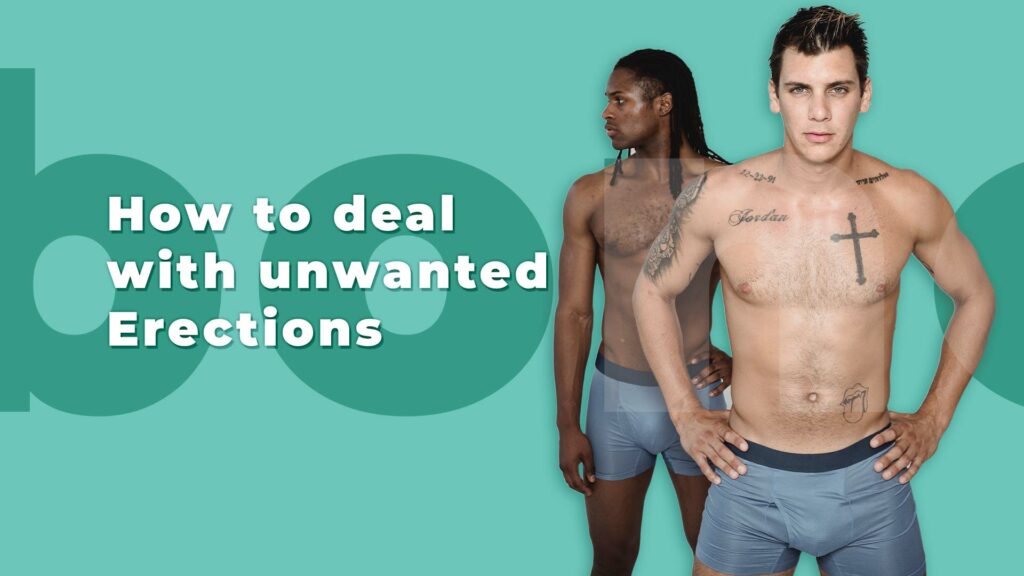 To get rid of an erection, ejaculation through sex or masturbation is the best option. However, this may not be feasible in many situations. Since there's a shortage of high-quality, evidence-based methods, these are anecdotal yet very effective techniques to eliminate unwanted erections.
Mental techniques
Relax and be patient.
For certain individuals, allowing the erection to subside naturally may be the most straightforward approach. If possible, find a seated position, take slow and deep breaths, and avoid panicking. You can discreetly cover the erection with a jacket or a long shirt, making it less visible to others. Alternatively, holding a laptop on your lap can help conceal it. Keep in mind that you might perceive your erection as more noticeable than others do. Remember, having an erection is a normal indication of the healthy and proper functioning of your genitalia.
Mindfulness
Mindfulness is the ability to pay attention to your present thoughts, feelings, and sensations with an attitude of openness and acceptance. It is practicing being aware of and accepting your thoughts, feelings, and bodily sensations without judging or acting on them.  Regular mindfulness exercises can effectively manage and address different emotional issues, and their benefits transcend sexual health. A review found mindfulness to be a holistic and integrative model for individuals to manage and promote their sexual and mental health.  
Distracting yourself
Distracting yourself is an excellent way to eliminate an unwanted erection. One way to do this is by thinking about something you enjoy, like listening to music, reading, or even taking a nap.  Sometimes certain situations require a more nuanced approach. For instance, if you get an unwanted erection while watching a romantic movie, try thinking about when you first met your partner or something else to redirect your thoughts.
Physical techniques
Taking a cold shower
Cold showers are a great way to get rid of unwanted erections because they cause peripheral vasoconstriction and constrict the blood vessels in your penis. This means that your body will be less likely to produce an erection because it's not receiving enough blood flow in the penile tissue. Cold showers have also been associated with analgesia, reduction in symptoms of depression, and improving insulin sensitivity. Due to its reanimating effect, it's a great tool for managing morning erections.
Exercising
Exercising can be a great way to release endorphins that will make you feel good and make it easier to focus on what you're doing. You don't need to run a marathon to take care of your erection. Some light exercise can distract you from your intumescence and improve your mood. 
Adjusting your penis
Sometimes, a normal spontaneous erection can be painful due to its awkward positioning. Adjusting your boner to a more comfortable orientation can be mitigating and help one hide their erection to avoid obvious embarrassment. 
Wearing comfortable clothes
If the techniques mentioned above do not work, wearing comfortable clothes is the best alternative. Not only would they alleviate one's anxiety regarding their boner, but they are also beneficial in sexual health. A study found semen parameters to gradually decrease in tight clothes and progressively increase in loose clothes. 
Controlling Unwanted Boners in Public
Unwanted boners can be particularly challenging when they happen in public. In these situations, it's crucial to have plans to control and manage them.
One technique you can use is distraction. Shift your focus to something non-sexual. This could be mentally reciting your favorite movie quotes or thinking about a hobby you enjoy. The key is to redirect your thoughts away from the physical sensation and onto something else.
Another approach is to adjust your position or clothing discreetly. For example, if you're sitting down, try crossing your legs or shifting your weight to one side. This can help alleviate some of the pressure and reduce the visibility of the boner.
If you're unable to adjust your position physically, try engaging in deep breathing exercises. Take slow, deep breaths in through your nose and out through your mouth. This can help relax your body and decrease blood flow to the penis.
It's also helpful to have a plan in place for dealing with morning wood. Consider using loose-fitting underwear or sleeping in a position that reduces the likelihood of morning erections.
Remember, it's important not to panic or get too self-conscious when dealing with unwanted boners in public. They are a natural part of being human, and many people have experienced them. By employing these techniques, you can regain control and alleviate any potential embarrassment or discomfort.
Preventing Morning Wood
Morning wood, or nocturnal penile tumescence, is a common occurrence for many men. It refers to waking up with an erection, often caused by hormonal changes and increased blood flow to the penis during sleep. While morning wood is a natural bodily function, it can be inconvenient and potentially embarrassing, especially if it happens in public or with a partner.
To prevent morning wood, there are a few strategies you can try. First, consider your sleep position. Sleeping on your back can increase the likelihood of morning wood, so try sleeping on your side instead. This may help reduce the blood flow to the genital area and lessen the frequency of morning erections.
Another option is to wear loose-fitting underwear or sleep naked. Tight underwear or clothing can constrict blood flow and contribute to morning wood. Opting for looser, breathable underwear can help prevent this.
Additionally, reducing stimulation before bedtime may help. Avoid watching or reading sexually arousing content right before sleep, as this can contribute to increased blood flow and erections during the night. Instead, engage in relaxing activities such as reading a book or listening to calming music.
While these strategies may help reduce the occurrence of morning wood, it's important to remember that it is a normal bodily function. If you're concerned about the frequency or duration of morning erections, it's always a good idea to consult with a healthcare professional who can provide personalized guidance and address any underlying concerns.
Fixing Persistent Boners: When to See a Doctor
Knowing when to seek medical help is important. It's normal to have erections, but if one lasts over 4 hours, see a doctor as it could be priapism. Priapism can damage the penis and cause long-term erectile issues if not treated. Painful erections can also be a sign of priapism.
Treatment might involve medication and draining blood from the penis. Sometimes, not having an orgasm during an erection can lead to "blue balls," which is temporary and not a serious medical concern. Remember, an orgasm isn't needed every time you have an erection.
The Final Thought
Unwanted erections can be embarrassing, especially in public. They're a natural response to arousal or stimulation. But people with conditions like sickle cell anemia or thalassemia may be at risk of priapism. If you're having prolonged, painful erections, see a doctor. There are ways to manage unwanted erections, like exercise, distractions, cold showers, and mindfulness. More research is needed to understand and deal with this issue better.
FAQs
How to stop getting a lot of boners?
Reducing sexual arousal can be achieved by avoiding triggers, focusing on non-sexual thoughts, or trying relaxation techniques.
At what age does a man stop getting hard?
The ability to get and maintain erections can vary, but generally, as men age, they may experience a decline in erectile function, typically starting around the late 40s or early 50s.
Are there any mental techniques that can help divert attention from an erection?
Yes, mental techniques like deep breathing, distraction, or visualization can help shift attention away from an erection.
Can physical activity or exercise help reduce an erection?
Yes, physical activity and exercise can help divert blood flow away from the genital area, potentially reducing the duration of an erection.
How long can the average man stay erect without touching?
The duration of an erection without stimulation can vary significantly from person to person, but generally, it may subside within a few minutes to an hour.
Why do I get hard randomly?
Random erections, often known as "spontaneous erections" or "morning wood," are normal and occur due to natural fluctuations in blood flow and hormonal levels, particularly during REM sleep or times of relaxation.
References: